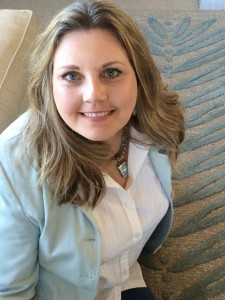 Kim Anderson is the founder of San Francisco-based BigPond Marketing. Kim founded her marketing practice in 1997 and has worked with a variety of fast-paced and demanding companies ranging from global technology companies to small professional service firms.
With more than 20 years as a marketing professional, Kim Anderson has a long, successful track record for delivering strategic brand development and analysis, marketing planning and integrated communications. Kim's talent as a brand strategist enables organizations to gain a competitive advantage by uncovering their unique value and developing a brand foundation for all marketing and communications.
Known for her fresh perspective and tenacious commitment to furthering her clients' marketing goals, Kim draws on her extensive experience to:
• build and strengthen brands
• enhance competitive advantages
• develop integrated marketing strategies
• launch new products
• improve channel and customer relationships
Throughout her career, Kim has focused on technology-intensive companies in the computer hardware and software, Internet, telecommunications, wireless and semiconductor industries. She has successfully developed and directed strategic marketing plans and built marketing operations for established global brands, such as Silicon Graphics, HP, Deloitte Consulting and Xerox, as well as fledgling entrepreneurial ventures, such as Third Voice, Inxight Software, LogicTier and Alventive.
Client engagements include both strategic consulting and interim in-house marketing assignments, where Kim has worked side-by-side with the client team and helped organizations build out their marketing department. She prides herself on being able to quickly gain a full understanding of the product, company, customers, competitors and the market to provide insightful recommendations. Her results-oriented approach to branding and marketing comes from years of working "in the trenches" during her corporate and consulting career.
Specialties:Through both project based work and interim- marketing management roles:
• Drive marketing strategy to initiate, build and maintain momentum
• Develop brand plans and hymnbooks to ensure consistency in all communications
• Create messaging that focuses on the specific needs of the customer
• Fill sales funnel with qualified leads
• Enable the salesforce with tools & presentations
• Design programs that generate & develop leads