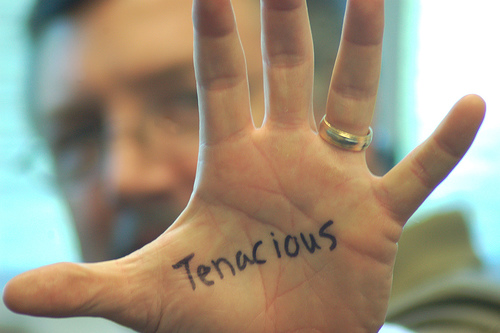 The other day an entrepreneur approached me for marketing help.  He was launching a new company and wanted to talk with me about marketing strategy and programs,  He stated that he needed to develop a website and other social media marketing programs.  The assumption was that they needed a great looking website to help the sale, and marketing to get the word out to drive leads.
While I do believe a well designed website will significantly help a company and support the marketing and sales, it's not where I would start.  Don't get me wrong.  I'm a big believer in managing "how" something is presented and ensuring that the brand is quality and consistent through all touchpoints.  But going straight to tactical implementation of marketing in the form of a website and social media is not the answer in most, if not all, cases.
He was assuming two things.  1.) Customers needed to see a kick-ass website to feel comfortable buying the product and 2.) the company needed the website and marketing programs to generate leads and get interest in the product with potential customers.
Both assumptions are flawed, at least at the stage in which this company was finding itself.   They had a product, one customer that had barely installed it and a few leads in the pipeline.  There was no business plan, no key messages and differentiation either for the product or the company, and no resources in money or people to invest in much.  They were approaching the "KaChing" phase as Christina Ellwood of Moreland Associates would put it based on her "Market Traction" model.  They needed to sell the product to potential reference customers and prove that the product worked to satisfaction and be delivered and serviced efficiently.
The fallacy in the request and the focus of marketing was that a website would make a difference closing future sales.  I doubt it.  A website at this stage is simply smoke and mirrors and initial customers can spot it.  What is key at this stage is effective relationship building and a product that actually does what it was designed to do.  The most important marketing activity at this stage is in Product Marketing.  They need to understand what the customer wants in a product, what their expectations are for how it works and is supported, and to understand how the prospect makes the purchase decision.  Does the company know who their potential customers are and who would be a great reference client for them?  Understanding the market and the customer is the most important marketing activity at this stage.
By concentrating first on the right customers, identifying who they would be, and pursuing them with effective sales efforts including targeted messaging, they are more likely to close critical sales that can serve both as vital revenue and proof stories  for future marketing programs and sales tools.  At this point, very few people are going to find the company via the website. If you're concentrating your marketing on those areas in order to get those few leads, you're placing your time and resources in the wrong bucket.  Yes, you need to develop these items and a few pages on the website to say that you exist is fine.  You'll add more to it as you go and as you gain more clients, you have more content to place on the website.